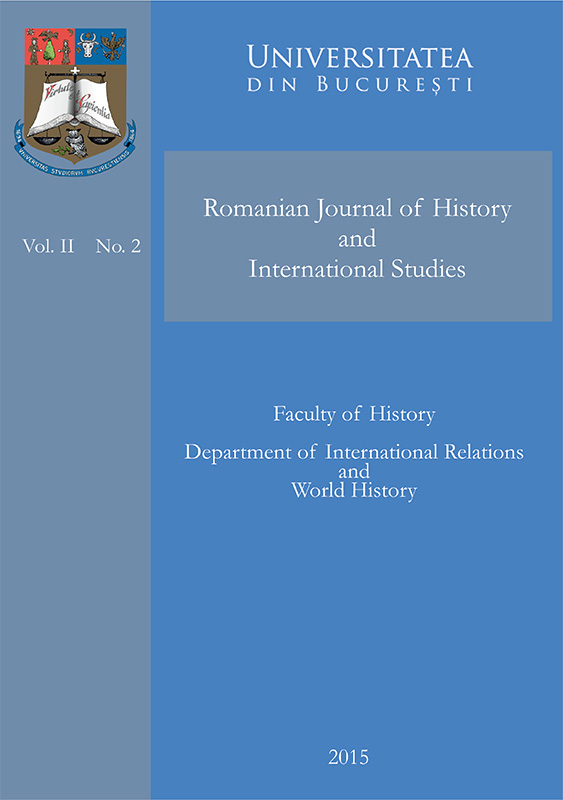 RJHIS aims to reach at students, professors, and researchers who wish to deepen their understanding on the topics the journal approaches. One of the primary objectives of the journal is to stimulate research initiatives in the Romanian academia and to promote interaction among social science disciplines. Romanian Journal of History and International Studies aims to act as a scientific platform for dialogue and interdisciplinary research in order to support and promote the academic debate in the field of social sciences.
RJHIS invites students, early-career researchers, and professionals to submit papers for its forthcoming issues. RJHIS welcomes articles and book reviews from a broad range of disciplines, including international history, international law, diplomacy, theory of international relations, european studies, world economy, among others.
Romanian Journal of History and International Studies is biannually published in collaboration with the Center for Euro-Atlantic Studies by the Department of International Relations and World History at the Faculty of History, University of Bucharest.